Retire in Tennessee to beautiful lakeside property on Watts Bar Lake.
Ladd Landing is a lakefront development located on Watts Bar Lake in Kingston, Tennessee... only 17 minutes west of Knoxville. Are you considering retirement in Tennessee? Ladd Landing is made up of 800 acres with more than three miles of shoreline and walking trails. Home sites range in size from 1 to 4 acres and are available with dock rights, lake views, mountain views, deep woods or various combinations of these natural amenities.
The developers of this Tennessee Lakeside Property began 2002 and in addition to property are offering model homes, custom homes, lakefront and lake view condominiums, lakefront and lake view lifestyle cottages, and an onsite town center. Ladd Landing's Town Center offers more than 100,000 sq ft of retail, medical, dining and hospitality... complete with a grocery store, hardware store, dry cleaner, dentist, ophthalmologist, medical plaza, hair salon, veterinarian, restaurant and authentic ice cream & soda fountain.
Ladd Landing is designed around the concepts of New Urbanism and the architectural themes of the Old South through the vision of the Ladd family, local developer Matt Caldwell, and Skip Wyatt of Foil Wyatt Land Planners of Jackson, Mississippi.We invite you to take a thorough look through our site.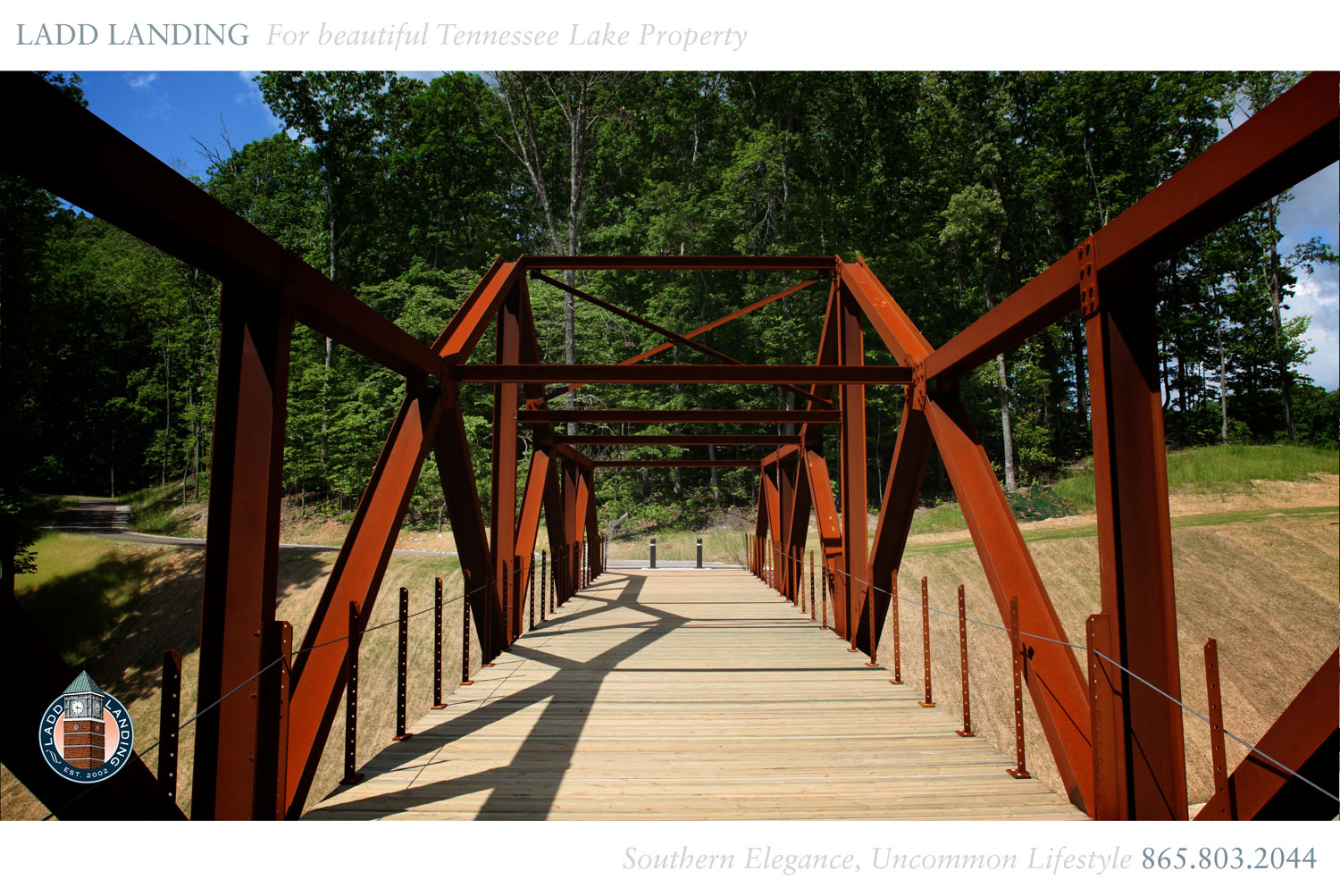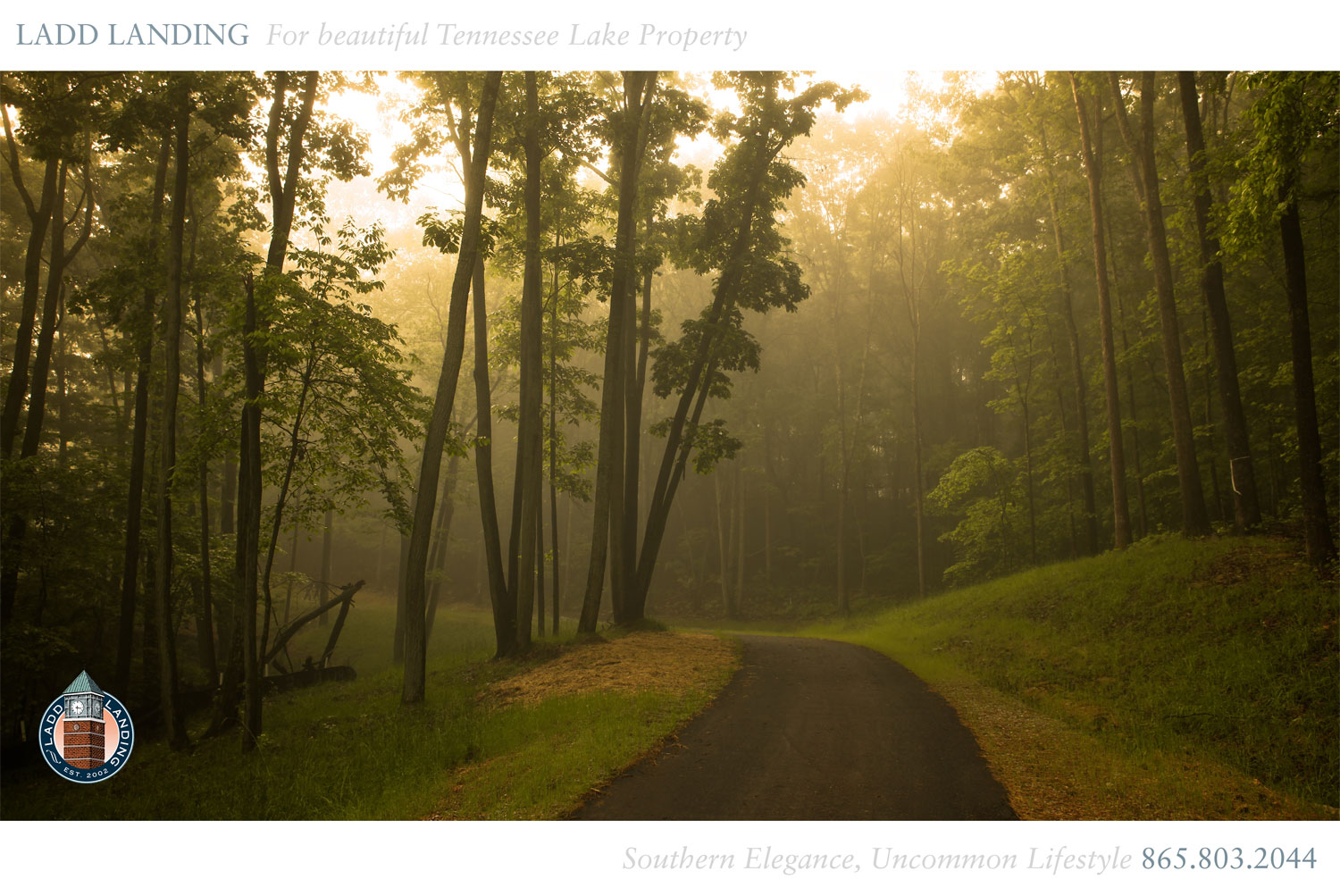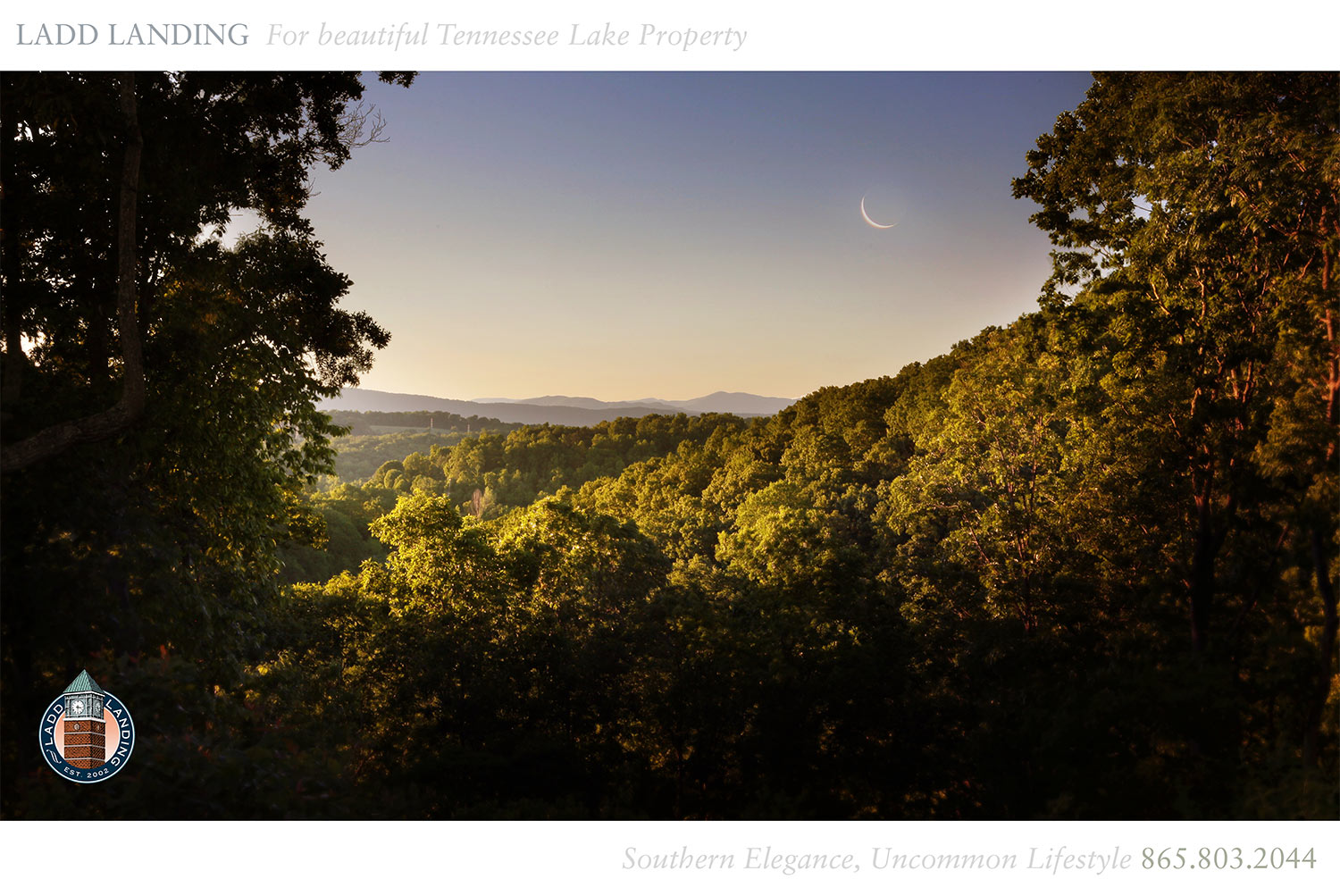 If you have any questions or don't find the information that you are looking for, give us a call at
865-803-5224
. We would welcome the opportunity to speak with you anytime. Should you decide this property is something that interests you... request one of our information and pricing packets. If you want to come to Ladd Landing and take a closer look, we have accommodations waiting for you here onsite.
From Ladd Landing's entrance, you can drive to more than 2,000,000 sq ft of retail, dining, hospitality, recreation & healthcare at Turkey Creek of Knoxville is less than 20 minutes.